Expand Your Kitchen Storage Place with this Removable Wire Basket!
Declutter your kitchen with this easy-access all-around kitchen organizer! QuickAcess™ Under Cupboard Kitchen Basket lets you save time and space by giving you easy access storage in your kitchen!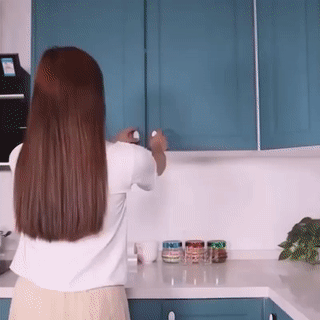 " Make Awkward spaces useful."

Make the most of unused spac  in your home like :
-Underneath Kitchen Cupboards
-Above your stove 
-Underneath Shelves 
-Inside Cabinets
-Below Desks
-And many more! Where would yours go?

Allowing you to add storage & style in all parts of your home!

"Easy to Access items, Say Goodbye to Kitchen Hassle."

Now you can avoid clumsily digging inside drawers looking for that one specific item you seemed to have lost.

With QuickAcess™, you can easily spot, reach, and quickly return your most used items without cluttering the kitchen counters or hindering your flow!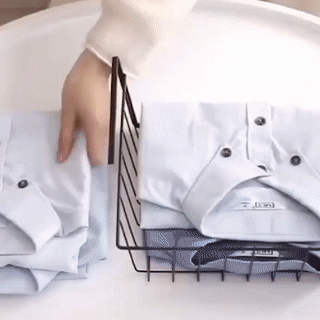 " Quick installation, No drills or permanent damage"

Just slide onto shelves or mount under cabinets. No need for screws, nails, and stick on adhesive.

That way its a breeze to install + easy to remove & transfer to different areas when needed! 

It's perfect for renters or anyone who needs a flexible storage system while still able to retain the status of furniture.
"Smart Double Hook Design"
QuickAcess™ has clever storage solution that comes with 2 hooks great for hanging things vertically

Add one to your bedroom, bathroom, or desk to organize and addinstant storage for Paper holders, towels, clothes, office supplies, cups, umbrellas, and many more!
" Made with Durable Classic Kitchen Steel "
QuickAcess™  is made with heavy-duty 100% Steele its rugged and durable but gentle for storing fragile & delicate items. 

Portable hooks designed to conveniently & safely hold up 10lbs load capacity while maintaining excellent stability for your precious items at all times.
"These are great!! I have them in closets, under my kitchen cabinets to hold mail, etc., and even use them by putting them upside down on my laundry basket, to keep socks and underwear in one place, so you don't have to dig for them."
Why Choose QuickAcess™ Under Cupboard Kitchen Basket?
MULTI-PURPOSE:

 

This kitchen storage basket can easily organize all your cookware, garbage bags, aluminum foil, cleaning supplies, pot holders and more
PERFECTLY FIT ANYWHERE:

 

Such as cupboard, cabinet, bookshelf, office desk, even wardrobe. It saves a significant amount of space which you would never utilize before. 
EASY INSTALL AND REMOVE:

 

Slide to install & remove. Its non permanent and easy to move around.
SOLID CONSTRUCTION:

 

Made with high quality steel; Max weight load is 10lbs approx. The premium coating is rustproof and makes it easy to clean. 

PACKAGE INCLUDES:

1 x  QuickAcess™ Under Cupboard Kitchen Basket